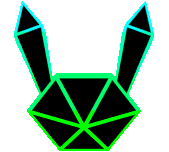 Cort
2D/3D Artist & Animator
[email protected]
Adoptable Terms of Use
- You may transfer ownership to another person.
- You may resell for any price.
- Cannot be refunded.
- Credit me for the design when applicable.
- Feel free to modify the design but please keep the original artworks in case the character changes ownership someday.
Cort
2D/3D Artist & Animator
[email protected]
Commission Status
| Client | Order | Payment | Progress |
| --- | --- | --- | --- |
| open! | none | unpaid | not started |
| open! | none | unpaid | not started |
| open! | none | unpaid | not started |
Last Updated: 09/06/22 - 12:04AM EST